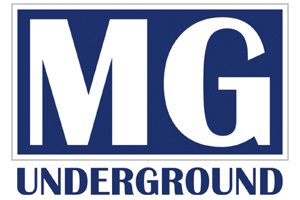 Underground Solution Providers
Pipe Bursting
Pipe Bursting is a trenchless pipe replacement option that is recommended when the host pipe's structural integrity has been severely compromised or when the demands on the system are greater than the host pipe's current flow capacity
This technology is a non-invasive and permanent solution the will minimize plant downtime and maximize cost savings. 
Applications include the following with host pipes of Non-reinforced concrete, Ductile Iron, PVC, Reinforced concrete and Clay:
•Industrial Sewers
•Sanitary Sewers
•Storm Drains
•Culverts
•All Gravity flow waste and process pipes
•Water lines and Fire lines
Pipe bursting can be installed with new fused HDPE, fused PVC and Ductile Iron Pipe. Diameters of 6" to 48" are commonly use this method of trenchless rehabilitation.



| | | |
| --- | --- | --- |
| General diagram of Pipe Bursting Operation | Splitting Head on Ductile Iron Pipe | Complete Pipe bursting of PVC with HDPE Upsize |